Mini Educator ET-300 E Collar
The ET 300 Mini Educator E Collar is a one or two dog e-collar from E-Collar Technologies with a 1/2 mile transmit range. It has the following amazing features:

The Mini Educator E Collar is the safest, most humane and advanced remote dog training collar in the world!

Ergonomic no-look design with buttons right at your fingertips

100 levels of smooth static stimulation to fine-tune the perfect level to your dog's specific temperament and 1-60 levels of boost for high distraction situations

Non stimulating vibration & tone button to warn your dog before stimuli is applied

Quickly train your dog to respond to tone only with patented Pavlovian feature

Fully waterproof to 500ft with floating remote

Shock resistant to 5000 G-Force

2-hour rapid charger rechargeable/replaceable LiPo batteries with 40-50 hours stand-by

Super bright LED night tracking light can be set to flash or stay lit constantly

Expandable to 2 dogs: Purchase 1 dog system now and add a dog later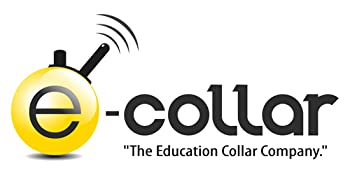 Made in the USA by American Workers
E-Collar Technologies is the only US manufacturer based out of Garrett, Indiana. They manufacture the highest quality remote dog training collars in the world with American workers and come with a 2-year lifetime limited warranty.
Don't make the same mistake made by thousands of others and trust your furry friend with cheap imported shock collars that have inconsistent stimulation levels and sticky buttons. Buy the best and keep your dollars here, not Asia.
Mini Educator ET 300 Uses Blunt Pulse Stimulation Not "Sharp" Pulse Like Other Brands E-Collars!
E-Collar Technologies uses clean, smooth medical-grade Blunt (Wide) Pulse technology similar to a TENS machine used on humans by chiropractors and physical therapists. Blunt Pulse stimulation is topical and excites muscle to reflex, unlike older, outdated Sharp Pulse used by cheaper Asian brands that penetrate the muscle and stimulate the neurons that can be painful and cause head jerking.
Patented "COS" (Control Of Stimulation) Provides Better Dog Training Results!
E-Collar dog training is all about finding the lowest level that your dog responds to. Other brands rely on Rheostat dials and outdated circuitry that only allow you to change the stimulation levels in groups of 5 that can make it difficult to find the perfect level that's not too low that your dog doesn't respond or too high that will cause stress. The Mini Educator ET 300 by E-Collar Technologies utilizes patent COS technology that makes it easy for you to find just the right level without over stimulating your dog and the "Lock & Set" feature allows you to lock this setting to your stimulation button for a no-look operation.
Pavlovian Tone & Other Key Benefits of The Mini Educator E Collar ET 300 Remote Training Collar
Pavlovian Tone is a great feature to get your dog to respond to tone only in a short amount of time. When you hold down on the tone button your dog will hear an audible beep for 1.5 seconds followed by the stimulation level that you set until the button is released giving your dog a clear message to quickly respond to your commands.
The ET 300 Mini Educator from E-Collar Technologies ergonomically designed remote is styled like a stopwatch with a clear view of the blue backlit LCD screen and your thumb resting comfortably over the tone/vibration button and your pointer and middle fingers resting directly over the two stimulation buttons.
More Information

| | |
| --- | --- |
| Manufacturer Code | ET-300-CP |
| Brand | E-Collar Technologies |
| Temperament | Soft to Normal |
| Transmit Range | Up to 1/2 Mile |
| Becon Light | Yes |
| Correction Levels | 100 |
| Receiver Battery Life | 40-60 Hours |
| Transmitter Battery Life | 40-60 Hours |
| Floating Transmitter | Yes |
| Static Stimulation | Yes |
| Tone | Yes |
| Vibration | Yes |
| Waterproof | Yes |
| Receiver Dimensions | 2" x 1.5" x 1" |
| Transmitter Dimensions | 2.6" x 1.3" |
| Receiver Weight | 2.4 oz |
| Transmitter Weight | 3.4 oz |
We found other products you might like!